1.Ginkgo Billoba Plant
This remarkable tree is known as a 'living fossil', as it is the sole survivor of an ancient group of trees that date back to beyond the time of the dinosaurs. Ginkgo fossils are common in the rocks of the Jurassic and Cretaceous, but today Ginkgo biloba is the only member of its genus, which is the only genus in its family, which is the only family in its order, which is the only order in its subclass.Native to Eastern China Habit and Form Deciduous A large tree 40' to 80' tall by 30' to 40' wide, tree is generally taller the further north it is planted Medium texture, rather coarse in winter Conical form when young, spreading lateral branches with age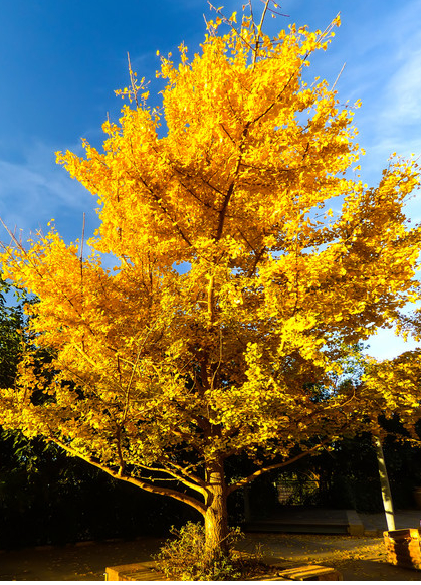 2.Ginkgo Biloba Leaf Extract
The seeds (baigo) are most used in Traditional Chinese Medicine, the leaves in western medicine.
In Japan the seeds are called ginnan. The Japanese way of using Ginkgo as a medicine originates from the Chinese tradition.
The seeds' medicinal use is mentioned in the 'Great Herbal' Pen Tsao Kang Mu compiled by Li Shih-chen (1578) which in still in use in TCM.
Dr. C.A. Stuart and Dr. F. Porter Smith translated and researched this herbal and used it as a working base for their publication of 'Chinese Medicinal Herbs' (1911).
In their work they write: "The seeds are supposed to benefit asthma, coughs, irritability of the bladder, blenorrhoa and uterine fluxes.
In the late 1950s western medicine began to study its medicinal uses. Dr. Willmar Schwabe Company produced the first extract from the leaves in 1965 (Egb 761). Dr. Elias J. Corey of Harvard University received the Nobel prize for chemistry in 1990 for among others the total synthesis of Ginkgolide B in 1988.Nowadays Ginkgo is prescribed in Europe and used by many people in the U.S., Canada and other countries for its medicinal abilities.After the 70s palaeontologists, botanists, biochemists, cultural and theological historians began to investigate the Ginkgo more intensively too.n traditional Indu medicine it is a constituent of an elixer called "Soma".
A standardised extract of Ginkgo biloba leaves is a well defined product and contains approximately 24% flavone glycosides (primarily quercetin, kaempferol and isorhamnetin) and 6% terpene lactones (2.8-3.4% ginkgolides A, B and C, and 2.6-3.2% bilobalide). Ginkgolide B and bilobalide account for about 0.8% and 3% of the total extract, respectively. Other constituents include proanthocyanadins, glucose, rhamnose, organic acids, D-glucaric and ginkgolic acids.
3.Ginkgo Biloba Leaf Extract Products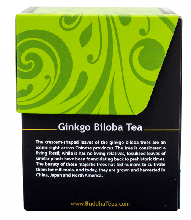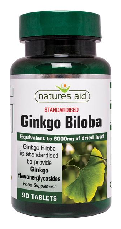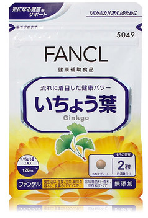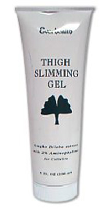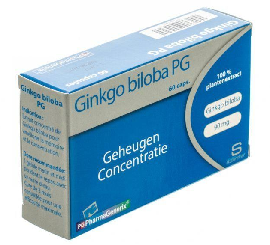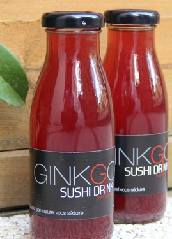 4.Function
Reduces Tinnitus
Prevents Alzheimer`s & Dementia
Memory Enhancement
Improves Vision
Treats Depression
Relieves Pre-menstrual Syndrome
Treats Erectile Dysfunction
Heart Health
5.Ginkgo Biloba Leaf Extract of PYSON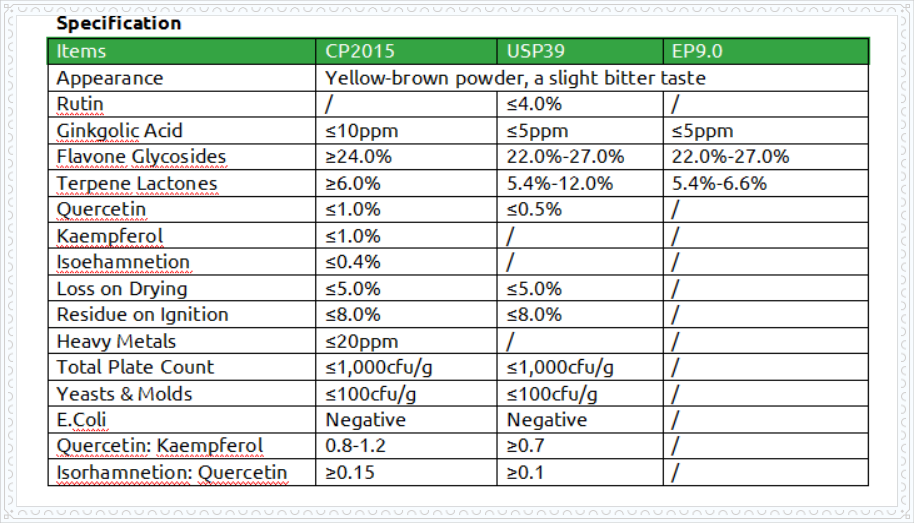 PYSON Co. ,Ltd.
Business Type:Manufacturer
Product Range:Animal & Veterinary , Extract , Pharmaceutical
Products/Service:Ginseng extract , Rhodiola rosea extract , Ginger Root Extract , natural Astaxanthin , Silymarin Extract , panax ginseng extract
Certificate:GMP , HACCP , ISO9002
Company Address:B-1806, ZhongGang International, Fengcheng 12th Road Xi'an Shaanxi 710018 China, Xian, Shaanxi, China